Lay Assistants
Since JABS was established in 2002 its Board Members, both judicial/legal and lay, have undertaken the front line roles of assessing applicants' suitability for judicial appointment at sift and of meeting applicants in person at interview.
Their assessments have enabled the Board to take decisions on its recommendations to the First Minister for appointment. With a growth in the scale of appointment rounds and widening of the Board's range of responsibilities with the introduction of the Tribunals Scotland Act 2014, statutory provision was made for the Board to appoint Assistants to play a part in its assessment panels.
The Board appointed three Lay Assistants, for the period 01 January 2016 to 31 December 2018. One Lay Assistant's term was extended by mutual agreement for a further three years.
In August 2018, Lay Assistant Elizabeth Burnley was appointed as a Lay Board Member.
The Lay Assistants receive a fee of £296 per day and are eligible to claim for expenses incurred on Board business.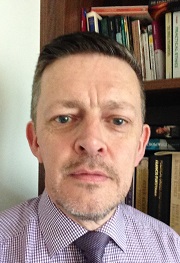 John Cummings is an experienced public service leader who operated at local, national and international levels in his 30 years in the Scottish Police Service, over 24 years of which were in a diverse range of leadership roles and disciplines.
An experienced senior partnership practitioner, John undertook both supporting and leadership roles within the community planning environment, including 4 years as Vice Chair and Chair of the Aberdeenshire Alcohol and Drugs Partnership.
John is a graduate of the University of Aberdeen (LLB) and also holds a Postgraduate Diploma in Applied and Professional Ethics from the University of Leeds.
John has been a Lay Representative with NHS Education Scotland since December 2014 delivering a lay perspective on Quality Management processes mandated by the General Medical Council in relation to post graduate medical education.
Mr Cummings was appointed in January 2016 for three years. He was subsequently reappointed for a further three years in January 2019.